ToolPack, "Tool organizers and more…"
ToolPack is the registered brand of Toolvizion International BV. ToolPack is Europe's largest and most unique range of tool bags, belts, backpacks and holsters, including related products like a.o knee pads, cleaning wipes and more. ToolPack tool organizers makes it easy and reliable to carry and store tools during every job. The organizers are practical, lightweight, water-resistant, and extremely durable. All ToolPack organizers are made of strong 600D and 1.680D polyester or made of high quality genuine leather. Thanks to the use of metal rivets at the various pressure points, load-bearing capacity and quality are guaranteed. The complete ToolPack collection includes more than 100 different models, from extra large professional tool bags to simple but efficient holsters.
ToolPack tool bags- and backpacks are especially designed for comfortable carrying, plentiful storage and easy organizing, in addition they provide optimum protection against various weather influences. For example there is a full line of various large and compact organizers with heavy duty rubber protection bottoms that can be placed on any wet, muddy or sandy surface.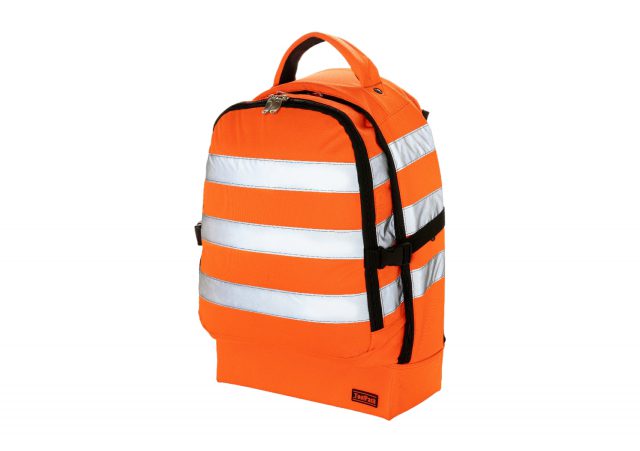 ToolPack tool belts, Holders and holsters will ensure the wearer always has his most essential tools directly within arm's reach and provide convenient hands free working which improves the productivity during any job. All holsters are executed in various high quality materials. The ultra-bright orange colored models with reflective markings are espeically designed to improve the wearer's visibility under any circumstances.


ToolPack tool organizers are safer and easier accessible compared to traditional hard metal or plastic tool cases. The use of high quality polyester will avoid the risk of damage against accidental bumping. ToolPack provide maximum convenience and comfort when transporting tools and assecorries by car, truck, boat, bike or foot. The multiple storage compartments and the durable fabrics secures your neatly stored tools. The heavy duty floor protectors and studs prevent damage to floors and other surfaces.
"ToolPack on the job" :


All characteristic products are exclusively designed for ToolPack. It is evident that ToolPack products are produced according the actual EU standards. The innovative ToolPack tool organizer concept is unique for Europe. In close coöperation with our designers and factory in China, ToolVizion regularly develops new models. All ToolPack products can be delivered directly from Toolvizion's warehouse in the Netherlands throughout whole Europe. All models are also suitable for private branding and can be supplied directly 'ex works' China (FOB-delivery) or free delivered (DDP) with one of the Toolvizion's containers combined with custom clearance and road transport. ToolPack is distributed by carefull selected re-sellers.
The full ToolPack collection including photo's, specifications and features can be viewed at : The ToolPack collection or check how ToolPack tool organizers
are produced at : Productions – Toolvizion
NEW in the 2021 ToolPack range : Anti-shock tool holder sets includig elastic lanyard, Industrial leather tool belts, Tool belts and holders with reflective stripes, Various CE-approved Knee pads and from summer 2021 : ToolPack industries : Rechargeable LED working lights.


"ToolPack in the stores" :