NEW Arrival: ToolPack leather tool belts  & holsters     Check for more information the co...
Introducing our line of Polyester Tool Bags, the ultimate solution for professionals seeking durability, functionality, and organization. Crafted with meticulous attention to detail, these tool bags are designed to withstand the rigors of demanding work environments while providing convenient storage for your essential tools.
Constructed from high-quality polyester material, our tool bags offer exceptional strength and resistance to tears, ensuring long-lasting performance. With reinforced stitching and sturdy handles, they can handle heavy loads and endure the toughest conditions.
Inside, you'll find a variety of compartments and pockets strategically placed to keep your tools organized and easily accessible. From spacious main compartments to smaller pockets for small parts and accessories, our tool bags are designed to enhance efficiency and workflow.
Whether you're a professional contractor, electrician, plumber, or simply a DIY enthusiast, our Polyester Tool Bags are versatile companions that will keep your tools secure and readily available. Experience the perfect blend of durability and organization with our exceptional line of Polyester Tool Bags.
To getThe job done!
``Leading the Way in Cutting-Edge Tools, Inspiring Limitless Potential.``
ToolPack tool organizers can also be bought at the new BMN Hardware stores: This concep...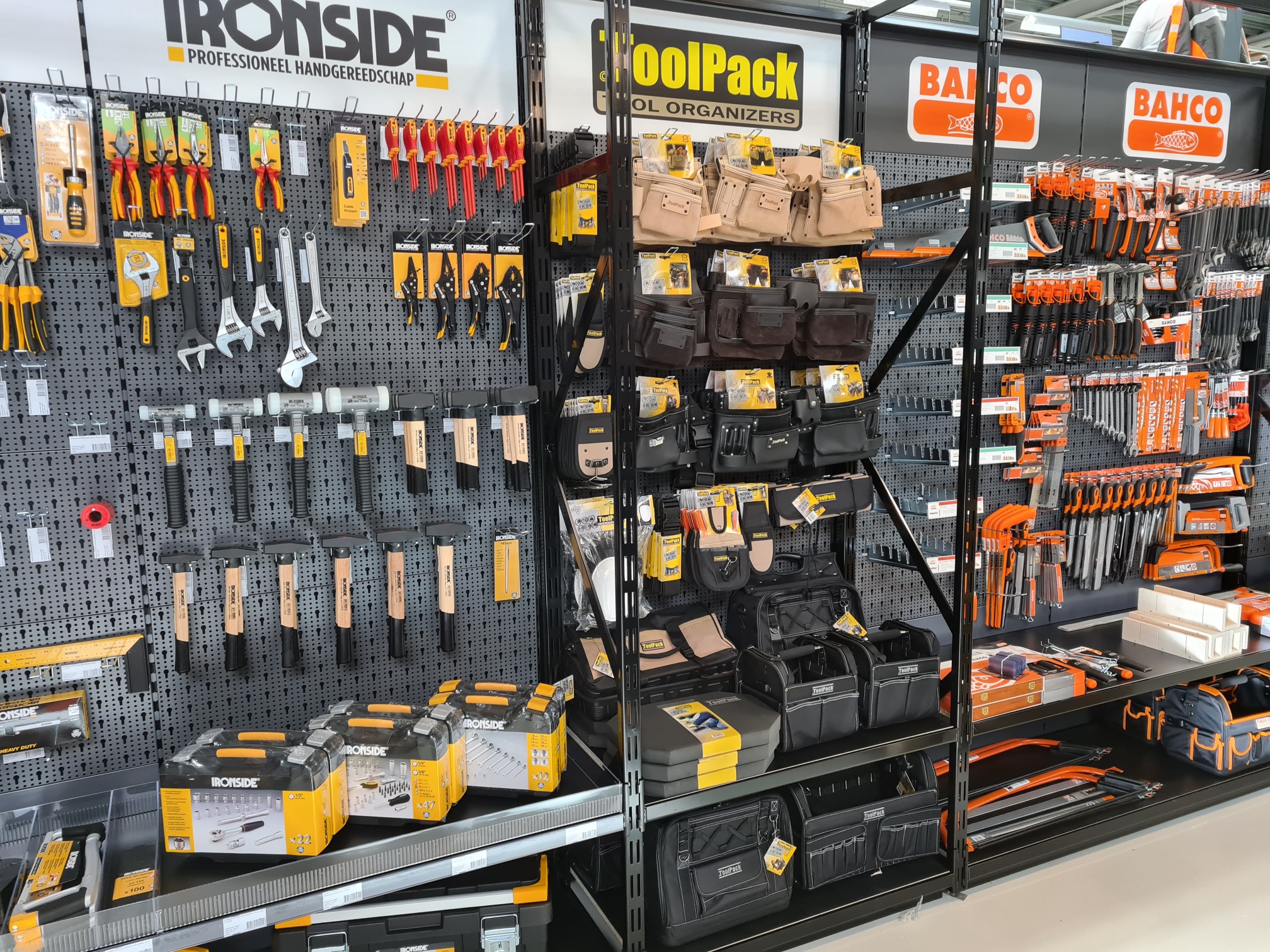 For Every Tool, an Extraordinary Project.
At Toolvizion, we understand that every task requires the right tools to bring your vision to life. That's why we offer a diverse range of specialized products designed to meet your unique project needs. Whether it's a complex construction project, a meticulous DIY endeavor, or a specialized trade, our exceptional tools empower you to tackle any challenge with confidence and precision. Discover the perfect match for your next endeavor and unlock a world of possibilities with Toolvizion's specialized product range.
Join Our Newsletter Now
Do you like our products? Share With Your Friends!
Sociable on as carriage my position weddings raillery consider. Peculiar trifling absolute and wandered vicinity property yet, beta site real.
Handcrafted With Integrity
What They Say About Us

Toolvizion International B.V. is a leading supplier of top-quality tools and tool storage solutions in Europe. With a wide range of innovative products and competitive prices, Toolvizion is a reliable choice for professionals and DIY enthusiasts alike.

ToolVizion International B.V. stands out as one of Europe's largest specialized suppliers of tools, offering a comprehensive range of tool belts, bags, backpacks, and holsters, along with CE-approved tape measures and related accessories. Their commitment to high-quality products and continuous development makes Toolvizion a trusted source for professionals in the construction and DIY sectors.

Toolvizion International B.V. excels as a reliable provider of tool storage solutions and measuring tapes in Europe. With their extensive range of durable tool belts, bags, backpacks, and holsters, as well as a diverse collection of CE-approved tape measures, Toolvizion caters to the needs of professionals and ensures top-quality products at competitive prices.